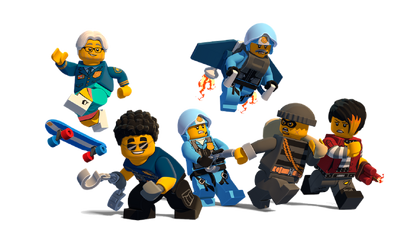 This is an online encyclopedia for Lego City Adventures, anyone is free to edit.
page 505 ARTICLES | image 3,940 FILES | edit 11,349 TOTAL EDITS | users 5 ACTIVE USERS
About
Unlike many LEGO television series and specials that deal in the realms of the fantastic, this series, set in the sprawling and diverse LEGO City metropolis, instead focuses on characters who are much more down-to-earth and whose work helps bring the community to life. Among the ordinary residents thrust into extraordinary adventures are cop Sgt. Duke DeTain, crisis-ready fire Chief Freya McCloud, grumpy street sweeper Shirley Keeper, eager handyman Harl Hubbs, dedicated city Mayor Solomon Fleck, Vice Mayor Carol Yay, rivalry business people R.E. Fendrich and Mary Sinclair, Freya's troublesome nephew Billy McCloud, and skateboarding police Chief Percival "Wheelie" Wheeler.
Notice
If you want to contribute to the LEGO City Adventures Wiki, you must sign in and must 13 years old or older. Click here to sign in and start editing! you are not allowed to make an account due to the Children's Online Privacy Protection Act (COPPA).
New Set
Seaside Police and Fire Mission
New Episode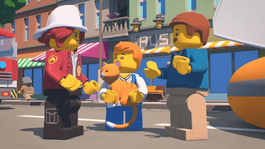 Ride Along Kid
Click the picture for more episode details.
Discord
Feel free to join our community on Discord.

Community content is available under
CC-BY-SA
unless otherwise noted.